Dear all runners around the world!
The Sihanoukville international half Marathon is built from 2012 for the purpose of protecting the environment and loving nature together with charity to support poor children in hospitals. It is following the step of the successful Angkor Wat international half Marathon to run for artificial limbs support land mine victims and disable people...
The Cambodian Marathon Committee has been extending this international event to one of the most beautiful beach in the world as the beach has been recognized by the international club of the most beautiful Bays in the world in May 2011. The serious matters of pollution, global warming, unexpected series of calamities on our globe in this century bring a very deep concern to us all.
To protect nature for the wellbeing of the mankind and the future generation is the vital task of us all.
We eagerly appeal to all runners around the world come to join and share your great concern of these
matters in the running event of the Sihanoukville international half Marathon.
Your great consciousness and participation to the 9th Sihanoukville International Half Marathon on 07 April 2024 should be very grateful and warmly welcomed in the Kingdom of Cambodia.
All the best wishes!
Event organizer
Event Date & Time Schedule
Event Date & Time: Sunday, April 07, 2024 - 5:30am to 10:30am

Start / Finish Location: Ochheuteal Beach, Sihanoukville, Cambodia.

Running Course
Starting line of the race will be located at Ochheteal Beach area (as it shown in website). Running course is kind of some hilly, little ups and downs including few beaches along the course that you can see the view of beautiful beaches such as: Victory Beach, Sokha Beach, Serendipity Beach…and downtown area as well. Due to some distance with hilly road, therefore some experienced runners has got their finished time 15mn-20munites longer than their finished time on the flat road .
Water Station
At every distance of 2km point, the water station will be set up for volunteers staffs delivering water and electrolyte drinks to all runners.
Check Point
For the Bib tag timing check points will be set up at turning points of 21km and 10km
Every kilometer on the running course will be marked the number of kilometer.
Medical and First‐Aid Posts
First aider are on standby along the race route to ensure that timely as per mentioned in course map . One ambulance will follow the race and some first aids tuk tuk and group of event staff bikers will operate up and down the road to pick up any runner who can not continue the race .
Medical Advisory
Participants are strongly advised to stop your race and alert the nearest event staffs if there are any of the symtems below.
Light‐headedness
Dizziness
Nausea
Sudden fatigue
Chest pain
Certificate
All athletes of Half Marathon and 10km Race will be timed by means of bib tags and timing device . To be sure that all runners wear bib number attached with the timing tag . Upon arriving at finishing line, the event staffs will check the bib number and offer finisher medals to all finishers of Half Marathon(21km), 10km and 5km Race.
Race Result
We will update race result of event in our website 1day after race's day.
How to get there (event venue)
1/ As Sihanoukville improves a lot in parts of trade, tourist business and other sectors, the road from Phnom Penh to Sihanoukville is in a very good condition -the perfectly paved National Highway No 4 linking the capital with this seaside resort (230km) and takes about 4hours from Phnom Penh city to get there by land. Getting around by air, there is no international flights or ferries to Sihanoukville, Cambodia Angkor Air now offers direct Siem Reap to Sihanoukville flights, please check with a travel agent for the current flight schedule for more detail information.
From town to the start point at Ochheuteal Beach takes about 15minutes by Tuk Tuk . All the participants of Sihanoukville International Half Marathon should be arrived the start line of event place at least 30minutes before starting time. All the race categories will be start and finish in front Ochheuteal Beach.
2/ The Cambodia Events Organizer also arrange some travelling packages for the participants, please kindly check in our tour packages program in our website : www.cambodia-events.org.
Race Pack Collection
All participants who completed registration online should print out your confirmation registration through the website , e‐mail or a race confirmation letter to present our team to get your race kit as below address .
* * Last minutes registration is available for all participants at Race Kit Collection Spot with limited space.


Notice:
It is compulsory for all participants to attend the Race Package Collection Spot. In case of you are unable to be present, you can ask someone else to collect race package on your behalf but it is required the Registrant has to write a letter of authorization to notice someone's name and also bring the registrant's race confirmation e‐mail or letter along with.
Course Map:
T-Shirt Size Measurement: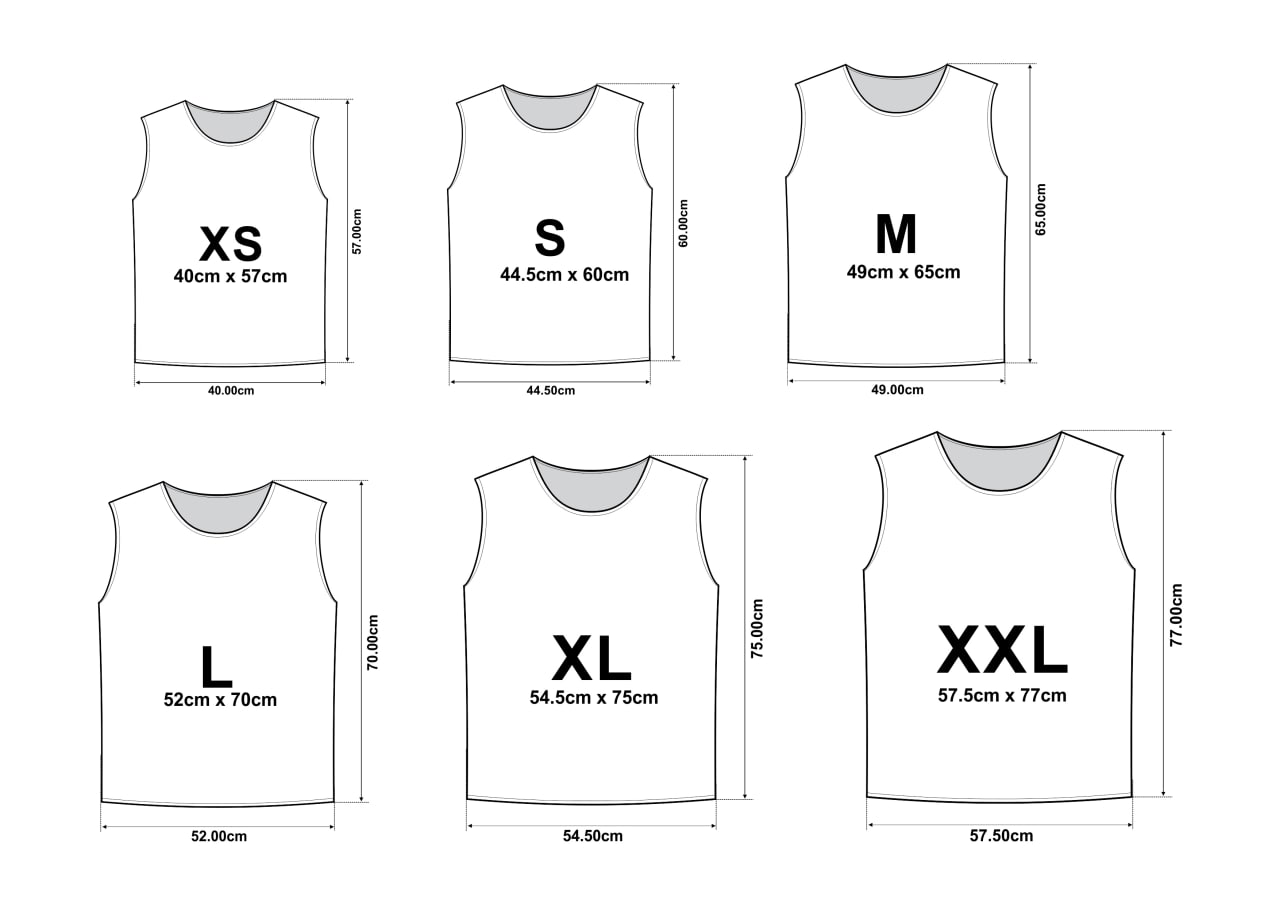 1. Online Registration: (for Oversea Runners)
Our International Races are certified by AIMS and sanctioned by IAAF, please select your corresponding category in the registration platform.
Online Registration for Worldwide Runners, You can register to the race by one of the following registration links:
- Registration link through World's Marathons : Click Here

2. Onsite Registration: (for runners living in Cambodia)
Please Click Here to download entry form to fill up and submit it together with the payment at our registration offices located at:
   - Phnom Penh: Cambodian Events Organizer
No. 79 C, St. 155, Sangkat Toul Tompong I, Khan Chamkamorn, Phnom Penh, Cambodia.
Tel: (855)23-213 525  Mobile: (855)15 213 525 / (855)69 213 525
E-mail: reg@cambodia-events.org / info@cambodia-events.org
Notice: All expatriate participants should go to representative office of AWHM Committee registration office (PNH) to fill in application form and direct payment.
Important Note:
=> For upgrade or downgrade of each race categories must be changed before 02 February  2023 (please read the condition of race changing above mention)
-  Deadline Registration is on 29 February 2024
The race entry included: 
Race registration and running number (Race Bib)
Pre-race souvenir packs (Bib tag, singlet, etc.)
Finisher's Medal for 21Km, 10Km & 5Km
Finisher's T-Shirt for only 21Km
Finisher's Certificate for 3Km Fun Run.
Winner medals for top three overall (for 21Km, 10Km & 5Km).
Half Marathon (21Km) & 10Km Road Race participants will use the timing Bib tag.
Registration Deadline & Race Kit Collection:
On 29 February 2024 at 17:00 (Cambodia Time).
Online-registration will not accepted for late participants after deadline.
Onsite registration is based on our availability with limited spaces.
Exhibition for Race Packs pick up: Booth at Ochheuteal Beach, Sihanoukville.

From: 05 - 06 April 2024 (@9:00am-5:00pm).
Address:  Ochheuteal Street 500, Sihanoukville.  Exhibitor mobile: 015 213 525 | 069 213 525
Notice:
- Please note that the above rates exclude 7% handling fee
- Entry fees exclude VAT.
- Bib Number should be pinned in front of your running shirt/singlet in a visible way.
- For runners who could  not  register the race through our online network by unexpected case and insist on registering  directly to us, those will be registered immediately upon we have received the payment in our bank account and please send us the bank slip of payment after you transferred it.
- The bank charges incurred by transfer must be paid by the participants. Entry fees are net and not deducted from amount remitted (The runner must cover both service fee).
- Entry is non-refundable. (in case participant not able to participate the race, the paid entry fee will be transferred to the charity fund automatically and the organizer will send letter to participant by this case )
- Entry is non-transferable to another competitor.
- Entry is non-transferable to next year's competition or other events.
- Change of race distance: You are required to pay the difference between the applicable fee at the time of change and the fee you originally paid if fee for new race distance is higher (No refund if fee for new distance is lower), It is accepted before the deadline and the changing race should be endured the extra admin fee of 20 USD
- Make sure that you have read and understand and accept the waiver clause and Race Rules..
---
---